Local Sports
Bayou Horseshoe Pitchers Association Summer League 2023 Week 7 Results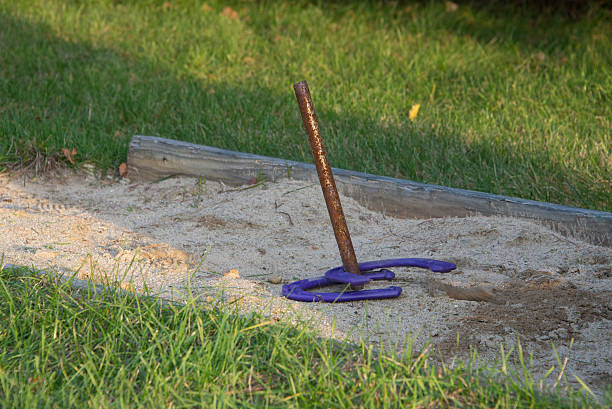 The Bayou Horseshoe Pitchers Association has released the results of the Summer League's seventh week in 2023. The standings indicate that Half & Half holds first place with a score of 41.0–22.0, followed by Double Ringers at 29.5–24.5, Ring A Roos at 36.5–26.5, 75/25 at 34.5–28.5, and Wknd @ Burnies at 33.5–29.5.
Top individual performances in various categories showcase the players' talent and skills:
For High Scratch Point Average in the 30-foot category, Tim Gilmore achieved a remarkable 78.6, trailed by Burnie Williams at 75.2 and Clay Canty at 69.3.
In the High Individual Ringer Percentage for the same distance, Gilmore took the lead with a resounding 57.9, while Williams followed with a score of 50.7 and Canty secured a tally of 46.1.
Within High Scratch Point Average for the 40-foot category, Dale Pearce excelled with a score of 51.9, Glenn Caillouet secured second place with a score of 46.9, and Randy Giroir earned third place by scoring a solid 45.4.
As for High Individual Ringer Percentage – 40', Pearce achieved an impressive result of 31.9 while Caillouet tallied a score of 25.6 and Tim Hayles reached a notable figure of 23.0.
Additional highlights include top scorers for various games:
High Scratch Game (30'): Gilmore (91), Williams (86), Canty (85)
High Scratch Game (40'): Pearce (77), Hayles (60), Caillouet (57)
Participants who achieved extraordinary feats in ringing horseshoes were also acknowledged:
Most Ringers One Night: Gilmore (72), Williams (68), Canty (62)
Most Ringers One Game: Gilmore (29), Canty (26), Williams (25), Clyde Landry (23), Pearce and Julius Lovell jointly scored 21.
High points for players in a single night also consisted of outstanding figures:
Most Points One Night: Gilmore (248), Williams (246), Canty (225), Landry (218), Pearce (192).
In the Best Won/Loss Record category, Matthew Strickland led the scoreboard with 7.0 – 2.0, followed by Williams at 11.5 – 3.5, Kevin Kinslow at 11.0 – 4.0, and Julius Lovell at 13.0 – 4.0.
Team accolades were distributed as follows:
Most Points One Night: Half & Half managed an exceptional score of 575, while the Double Ringers obtained a remarkable tally of 531.
Most Ringers One Night: Double Ringers and Half & Half tied with a score of 141 each, while Ring A Roos achieved a solid count of 125.
Finally, High Game Over Average Men honors went to Pearce for scoring an outstanding result of 29.7, whereas Mary Guzdial secured the High Game Over Average Women recognition with an impressive score of 19.9.