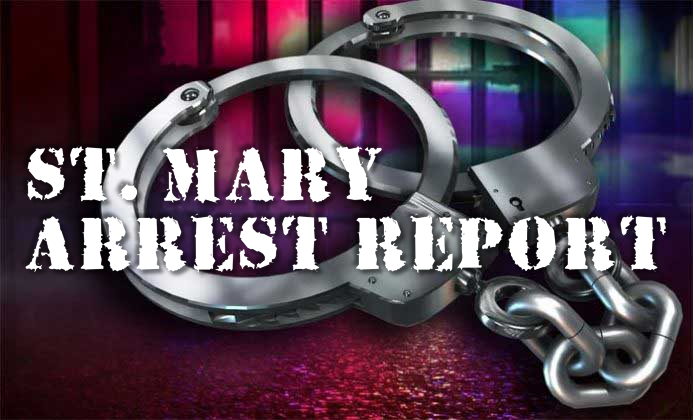 St. Mary Parish Sheriff Blaise Smith advises that over the last 72-hour reporting period, the Sheriff's Office responded to 103 complaints and reports the following arrests:
Matthew Ryan Senette, 39, Centerville, LA, was arrested on September 17, 2023, at 6:42 pm on the following charges:
Domestic abuse battery
Violation of protective orders
False imprisonment
Interfering with emergency communication-simple
Criminal damage to property-simple
Bail has not been set at this time.
Cordell Jerome Johnson Jr., 22, Franklin, LA, was arrested on September 16, 2023, at 12:13 pm for resisting a police officer with force-non-aggravated and disturbing the peace by language.  Bail was set at $10,000.
Briana Shontae Allen, 28, New Iberia, LA, was arrested on September 16, 2023, at 6:54 pm on a St. Martin warrant for failure to appear. Allen is being held for another agency.
All persons arrested are presumed innocent until proven guilty in a court of law.