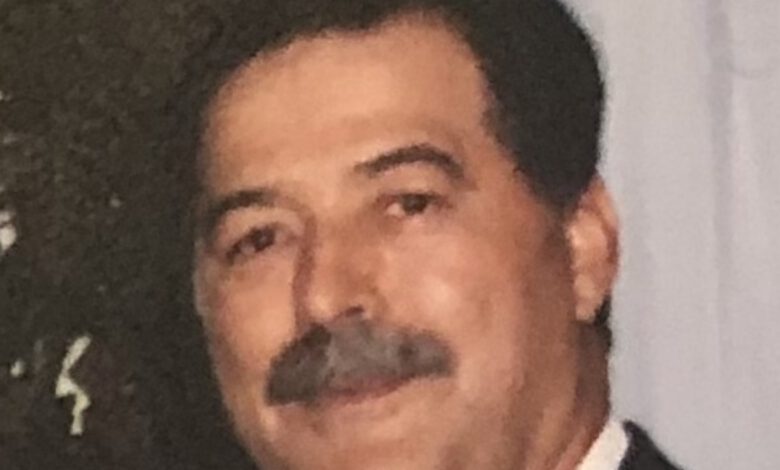 Patrick Michael Legnon
October 2, 1953 – March 7, 2023
Patrick Michael Legnon, a longtime resident of Baldwin, passed away peacefully at the age of 69 with his son at his side on Tuesday, March 7, 2023, at Legacy of Franklin Nursing Home.
Patrick was born in Jeanerette on October 2, 1953, the fifth of nine children born to John Amos Legnon Sr. and Edith LeBlanc Legnon. He met the love of his life, Shirley Granger, and the two were married on October 24, 1971. He worked for McDermott as a welder in their shipyards, then in their fabrication division. Following McDermott shutting down he went to work for Dynamic at the Port of Iberia. He worked in the welding/shipyard/fabrication industry for over 40 years. He was an avid outdoorsman, enjoying hunting, fishing, running hoop nets, and spending time at his beloved camp.
Those he leaves to cherish his memory include his son, Jeffrey Legnon; his grandson, Kaden Legnon; siblings,  Russell Legnon, Marshall Legnon, Anita Robinson, Larry Legnon, and Loretta Bray; good friends, Garland and Kathy Stroud and Troy and Lisa Eddlemon; and a host of nieces, nephews, extended family and friends.
He was preceded in death by his wife of nearly 51 years, Shirley Granger Legnon; his daughter-in-law, Stephanie Eddlemon Legnon; his parents, John Amos Legnon Sr. and Edith LeBlanc Legnon; and his siblings, John Amos Legnon Jr., Judy Dupre, and Lisa Romero.
A gathering of friends and family will be held Friday, March 10, 2023, at Ibert's Mortuary in Franklin from 11:00 AM until time of service. Funeral services will be at 2:30 PM at Ibert's with Fr. Joel Faulk officiating the service. Interment will be held privately in the Sacred Heart Cemetery in Baldwin.
Arrangements have been entrusted to Ibert's Mortuary, Inc., 1007 Main Street, Franklin, LA 70538, (337) 828-5426.