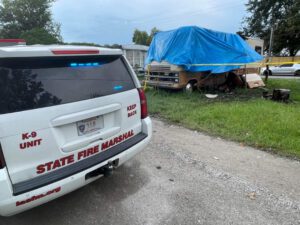 According to the Louisiana State Fire Marshal deputies were called to the  scene of a fire investigation in Amelia involving one death.
In the 1 o'clock hour this afternoon, the Amelia Fire Department responded to a report of an RV fire located in the 200 block of West Side Park Lane. Unfortunately, firefighters located a female victim inside.
This is still an active scene and investigation.
More information will be released as it becomes available.