Local News
Morgan City Police Arrest A Suspect in Rape Investigation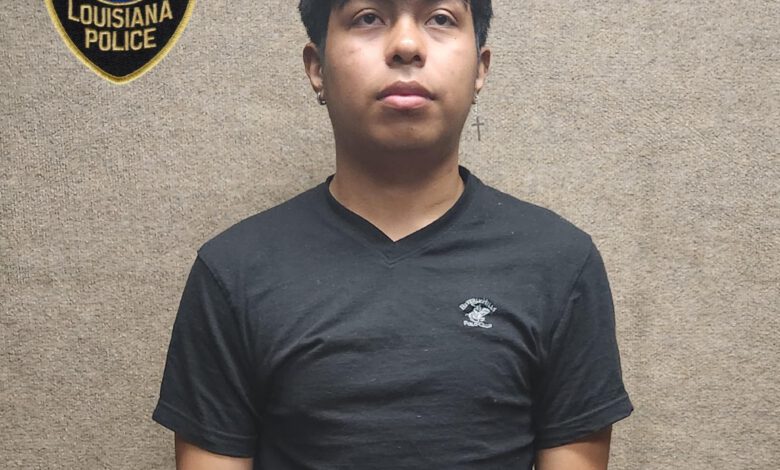 𝐂𝐚𝐫𝐥𝐨𝐬 𝐁𝐞𝐧𝐣𝐚𝐦𝐢𝐧 𝐃𝐢𝐚𝐳-𝐌𝐞𝐣𝐢𝐚, 𝟏𝟖 𝐲𝐞𝐚𝐫𝐬 𝐨𝐟 𝐚𝐠𝐞, 𝐀𝐝𝐝𝐫𝐞𝐬𝐬: 𝐂𝐡𝐢𝐫𝐩𝐲'𝐬 𝐋𝐧. 𝐀𝐦𝐞𝐥𝐢𝐚, 𝐋𝐀, 𝐚𝐫𝐫𝐞𝐬𝐭𝐞𝐝 𝐨𝐧 𝟎𝟑/𝟐𝟒/𝟐𝟎𝟐𝟑 @ 𝟐:𝟎𝟑 𝐩.𝐦.
𝐂𝐡𝐚𝐫𝐠𝐞𝐬: First Degree Rape
(4 counts)
Indecent Behavior with Juveniles
(4 counts)
On March 24, 2023, the Morgan City Police Department responded to the area of Egle Street regarding a complaint of a sexual nature involving a juvenile. Carlos Benjamin Diaz-Mejia was identified as the suspect in the investigation.
According to reports, evidence was uncovered linking Diaz-Mejia being involved in sexual relations with a juvenile victim on four separate occasions. Warrants were obtained for Diaz-Mejia's arrest.
Diaz-Mejia was located and arrested at a residence on Chirpy's Lane in Amelia with the assistance of the St. Mary Parish Sheriff's Office.
Diaz-Mejia was transported to the Morgan City Jail where he was booked and processed.