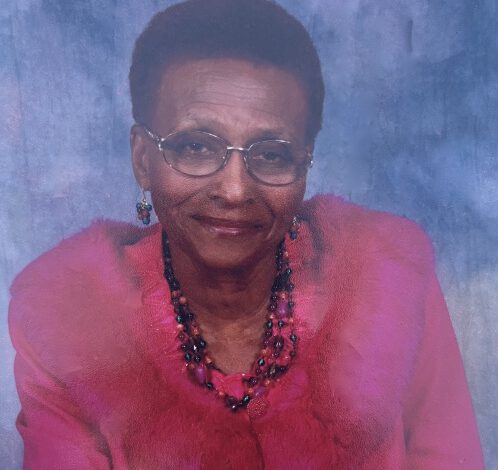 Mable Hensley Watson, a native and resident of Jeanerette, LA passed away peacefully on Wednesday, April 20, 2023 at her residence.
Visitation will be held on Thursday, April 27, 2023 from 9:00 AM until funeral service at 11:00 AM at St. Paul Methodist Church 1405 Annie R Moore #12 Jeanerette, LA. Burial will follow in the Heavenly Rest Cemetery.
She leaves to cherish her memories, one son, Earl (Melissa) Lewis, Jr. of Morgan City, LA and her daughter, Mrs. Wilbur (Katherine ) Stamp of Houston, TX, her big baby granddaughter, Anitra Rodriguez of Baldwin, LA with two additional grandchildren, Allen Michael Rodriguez and Aaron Rodriguez, both of Sorrell, LA, an inherited granddaughter, Paula Olivier of Patoutville, LA, and five great grandchildren, along with host of nieces, nephews and friends.
She was preceded in death by her mother, father, three brothers and two sisters.
Arrangements entrusted to Jones Funeral Home of Morgan City/Franklin/Jeanerette and Houma. pleas visit; www.jones-funeral-home.com to send condolences to family.