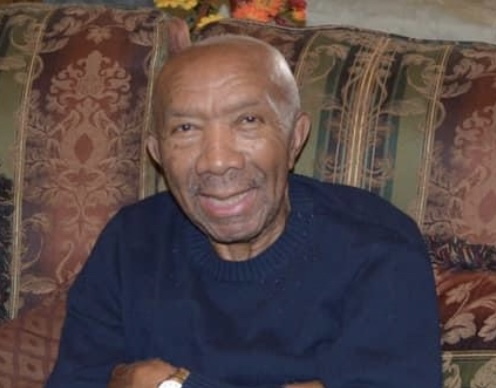 Clarence Robinson, Sr. native and resident of Morgan City, LA., entered eternal rest on Monday, February 27th at the age of 90 years old at 11:16 PM at his residence.
Visitation will be held on Saturday, March 4, 2023 at Mt. Pilgrim Baptist Church, 113 Federal Ave., Morgan City, LA., from 9:00 AM until funeral service at 11:00 AM.  Burial in the Morgan City Mausoleum.  Officiating, Reverend Ronald McCoy.
Finally, one thing for sure, he was a very proud member of Mt. Pilgrim Baptist Church.
 His personal Bartending business that he served in for over 40 years. To culminate his service to the community and his personal business he was able to receive the 2017-2018 Rotary Club Outstanding Citizen of the Year Award.
 He was a proud U. S. Army Veteran serving in the Korean War in Pohang South Korea. Stories of the war were only shared if you asked him, but he was very proud to have served his country. After leaving the service his work continued when he started work at L&H Printing, then being employed with the US Post office and finally retiring after working 15 years with Oil and Gas Rental Service.
Clarence will be sadly missed by his daughters Jowanda Tillman of Morgan City, La., Venita (Famous) Henderson of Gretna, La., Sanford Robinson and his companion Tammy of Patterson, La, Suzzette (Carl) Allen of Patterson, La., and Clarence (Carmen) Robinson, Jr., of Berwick, La., thirteen grandchildren, ten great grandchildren and a host of relatives and friends.
Clarence was proceeded in death by his wife of 65 years Betty Robinson, his mother Lillian Ford, one brother James Batiste, and one son Vernon Robinson, Sr.
Arrangements entrusted to Jones Funeral Home of Morgan City/Franklin/Jeanerette and Houma.  please visit; www.jones-funeral-home.com to send condolences to family.