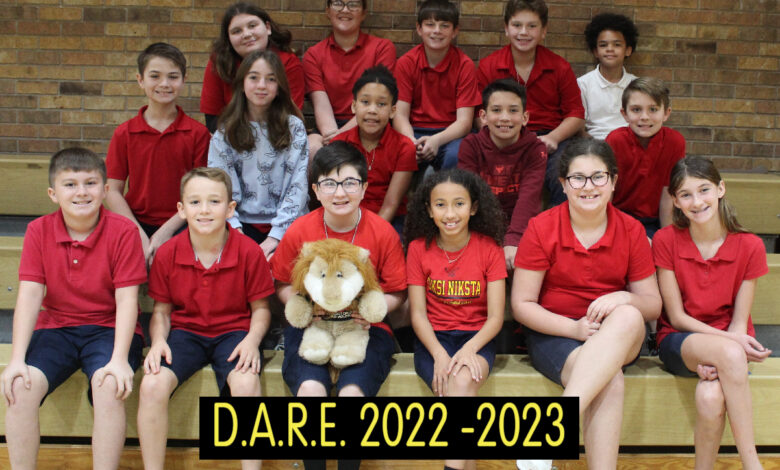 The Chitimacha Tribal School's 5th-grade class has been diligently putting forth an amazing effort and outstanding participation to complete the ten-week program. They were given materials to assist them in making important decisions in their lives; along with the negative health facts on tobacco, alcohol, and drug usage. The D.A.R.E. Decision Making Model was also introduced and explained to give them a tool to help them make important decisions by knowing possible positive and negative consequences of their actions before they make a choice or decision.
Each graduate also wrote a D.A.R.E. essay for the program and one graduate was selected to receive a Daren Lion; the D.A.R.E. mascot; and a medal for their efforts. All the reports were amazing and it was a very hard decision to choose just one winner. This year's winner is Allie D. She will advance to the district level for a chance to be the Evangeline District Winner. Lieutenant Jada Breaux said that all the essays were great and the decision was extremely hard to just pick one.
Graduates pictured are Elik B, Mills C, Aria C, Allie D, Adalyn D, Alexis D, Sophia D, Maddox F, Grace J, Cannon L, Rashad L, Andrew M, Simeon P, Ashlyn R, Isabella S, and Seth T.