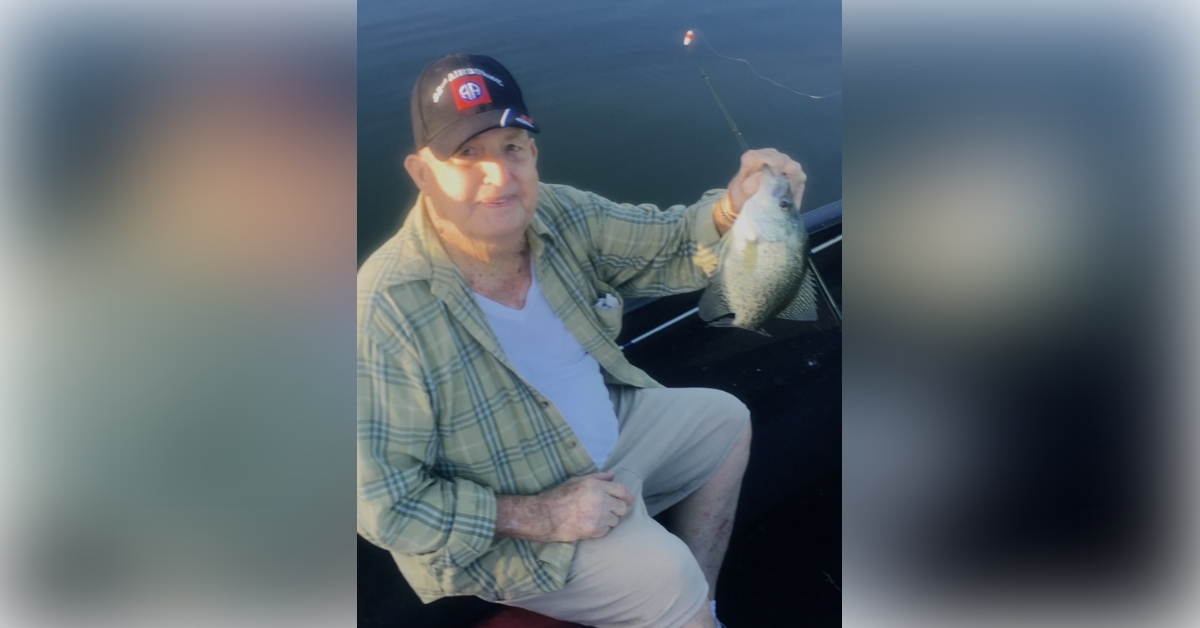 Bobby Blankenship, a man of remarkable achievements and boundless enthusiasm, passed away on Saturday, September 2, 2023. He was a dedicated servant in both his military and civilian life, having served as a paratrooper instructor in the 508th Airborne Infantry. In his community, Bobby held the esteemed positions of President of the Bass Masters and Commander of the American Legion Hall as well as coach of the Berwick little league baseball team for many years.
A gathering of friends and family will be held at Ibert's Mortuary in Patterson, LA, in Bobby's honor on Friday, September 8th, 2023, from 11:00 AM until 1:00 PM with military honors to be presented at 12:30 PM.
Beyond his dedication to service, Bobby's life was marked by his love for various activities. He had a deep passion for fishing, bowling, and cooking, but it was his exceptional talent in playing pool that stood out, earning him recognition among friends and competitors alike. He cherished the simple joys of spending quality time with friends and family, and he had a special place in his heart for the great outdoors, often escaping to the camp to find solace in nature.
Bobby is survived by his loving children, Michael Ray Blankenship, Brenda Faye Blankenship Paray and her spouse Lennis, Dana Jo Blankenship and his spouse Daniel Gurrola. His legacy continues through his cherished grandchildren, Brian Blankenship and his spouse Shinelle, Jennifer Landry and her spouse Craig, Kalli Paray and her partner Clark Givens, Lennis Ross Paray, Deric Anslum, Jessicca Jones, Kerry Jones, Hannah Blankenship, and Lechelle Deshotel, along with a host of great-grandchildren, extended family members, and cherished friends, all of whom he held dear.
Bobby was preceded in death by his beloved wife, Margery Nell Blankenship, his eldest son, Shayne Blankenship, his eldest daughter, Trina Jones, and his brother, Donald "Possum" Ray Blankenship.
Bobby Blankenship's life was a testament to dedication, passion, and love for both his country and his loved ones. His memory will forever be cherished in the hearts of those who had the privilege of knowing him, and his legacy of service and zest for life will continue to inspire us all.