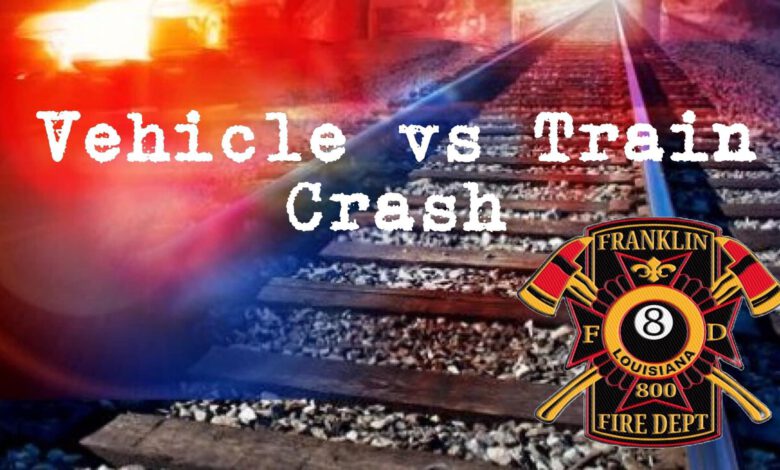 On Monday, at 3:18 pm, the Franklin Fire Department responded to a report of a car being hit by an eastbound train near the railroad crossing at Northwest Blvd. Arriving on the scene, they discovered a train approximately 850 feet from the crossing with a car in front of it.
Firefighters quickly extracted the vehicle's sole occupant and began providing medical assistance while also tackling the car fire. The collision did not lead to any derailment or hazardous spills from the train.
The injured person was taken by Acadian Ambulance to Bayou Bend Hospital before being transferred to another hospital by Airmed. Due to the incident's severity and remote location, mutual aid was requested from Centerville and Baldwin Fire Departments. BNSF is presently investigating the accident.