On February 24th 2023 at approximately 5:00 am the Houma Police Department executed a  search wrrant at the address of 525 Grand Caillou Rd. After several months of investigations into illegal narcotic activity, the Houma Police Department Narcotics Division with the assistance of the Louisiana State police were able to secure three search warrants for three separate structures within the city limits of Houma. During the course of this investigation, Agents were able to conduct multiple purchases of Heroin and Methamphetamines from the addresses listed below.
Agents secured search warrants for two separate structures that are within the property line of 525 Grand Caillou Rd. The first domicile of 525 Grand Caillou Road, Apt #2 is the residence of Kassie Toups (W-F 34 years old) who had an outstanding warrant for Distribution of Methamphetamine. Based on the items recovered within the residence, Kassie Toups was charged with the following additional violations: Transaction involving Drug Proceeds, Possession of MDMA, Possession of Hydrocodone, Possession with intent to distribute Heroin and Possession with intent to distribute Methamphetamine, Possession of Drug paraphernalia, and Violation of CDS law (Drug Free zone)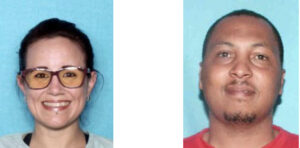 The second structure which also exist within 525 Grand Caillou Road is the known residence of Romero James Harris (BM 48 years old) Based on items recovered as per the search warrant, Romero Harris was charged with the following violations: Possession with intent CDS IV (Xanex). Possession of drug paraphernalia, Possession of legend drug, Possession CDS I(Heroin), Violation of CDS law (Drug free zone) and Possession of a firearm in the presence of CDS.
Crystal Swan (WF 31 years old), who was not present during the search warrant that occurred on February 24th 2023, is still wanted for Distribution of CDS II (Methamphetamines).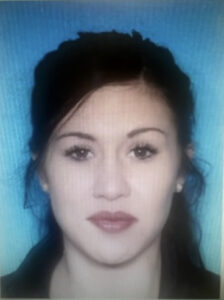 Anyone with information is encouraged to contact the Houma Police Department at 985-873-6371 or submit a tip anonymously through Crime Stoppers Bayou Region by phone at 1-800-743-7433 or online at www.crimestoppersbr.org. Tipsters could be eligible for a reward of up to $1,000 in cash if the information leads to an arrest.