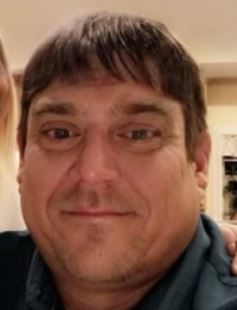 Shawn Michael Taylor's earthly journey unexpectedly ended on December 22, 2022, at the age of 44.
Shawn was born on June 5, 1978, to Richard Glenn Taylor "Frenchie" of Ville Platte, LA and Cindy Ann Landry of Patterson, LA.
Shawn spent most of his adult life working offshore as a superintendent. He often expressed how he never grew tired of watching the sunsets offshore; however, the days and nights spent away from his family remained a challenge. One thing he looked forward to most when coming home from work was spoiling his daughter by taking her out to eat, going fishing, and just spending precious time together.
Shawn was loved and adored by so many. He knew how to charm everyone with his "easy-going" personality. Those who knew Shawn can surely tell you stories of his shenanigans. He was a master prankster. Shawn would always make sure that no matter who you were, when you were with him, you would enjoy the time you spent with him. One thing for certain is that his heart was loving and pure. He was optimistic and excited about his future. He was looking forward to buying a home and was anxiously awaiting his soon-to-be arriving granddaughter.
Shawn had so many family members who supported and encouraged him throughout his life not to exclude those who weren't biologically related. There were so many people who loved and cared for him. He valued his role as a father to his daughter Kelsey and cherished his relationship to her brother Austin, who he treated as his own son.
Shawn is survived by his loving relatives, his daughter, Kelsey Taylor and her brother Austin Freyoux; stepfather, Jerry Reed; his "granny", Pricilla Baudry and husband Robert; his brothers, Nicholas Gowan and wife Samantha and Jarrett Reed; nephews, Collin Gowan, Aidan Gowan; nieces, Libby Gowan, Lanna Gowan, and Chloe Reed; uncles, Ray Landry and Joel Smith and wife Misty; and aunt, Sheila Landry Dickey and husband Bradley.
He was preceded in death by his parents, Richard Taylor and Cindy Landry Reed; maternal grandparents, Roy Antoine and Ola Mae Landry; and paternal grandfather, Harry Bert.
A gathering of family and friends will be held Wednesday, January 4, 2023, at Ibert's Mortuary in Patterson from 10:00 AM until 12 noon, followed by the recitation of the rosary. Memorial Services will be held Wednesday, January 4, 2023, at St. Joseph Catholic Church in Patterson during a 1:00 PM Mass of Christian Burial. Inurnment will follow in the St. Joseph Cemetery Mausoleum. Father Herb Bennerfield will be the Celebrant for the Mass and conduct the services.
Arrangements have been entrusted to Ibert's Mortuary, Inc., 1111 Lia Street, Patterson, LA 70392, (985) 395-7873.