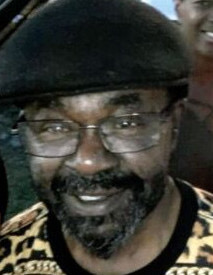 iSpeech
Roosevelt "June" Grant, 65, a native and resident of Berwick, LA passed away on Thursday, November 3, 2022 at Oschner St. Mary Hospital, Morgan City, LA at 10:59 AM.
Visitation will be held Saturday, November 19, 2022 at Jones Funeral Home Chapel, 715 Sixth St., Morgan City, LA., from 9:00 AM until funeral service at 11:00 AM.
Roosevelt leaves to cherish his memories; his wife Pamela Grant of Patterson, LA; his sons, Johnny Perry and Jarvis Jackson, Jr., both of Patterson, LA; three brothers,  Johnny Brown of Patterson, LA, Darrell  Sanders, Sr. of San Antonio, TX, and James  Bingham, Sr. of Houma, LA; three sisters, Faith Bartley of Patterson, LA, and Charlene  Morris both of Berwick, LA, and Charlie  Howard of Houma, LA, two godchildren, and a host of relatives and friends
Preceded in death by his parents;  two  brothers,  and a daughter.
Arrangements entrusted to Jones Funeral Home of Morgan City/Franklin/Jeanerette and Houma.  please visit; www.jones-funeral-home.com to send condolences to family.