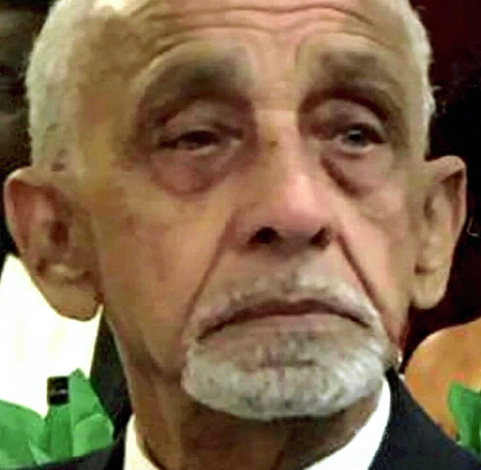 Paul Charles Bonnee, Sr., 96, a native of New Orleans, LA and longtime resident of Morgan City, LA- Siracusaville community passed away peacefully on Tuesday, March 28, 2023 at his residence.
Visitation will be observed on Monday, April 3, 2023 from 9:00 AM until funeral mass at 11:00 AM at Sacred Heart Catholic Church. Burial will follow in the St. Anthony Cemetery at Morgan City Cemetery in Morgan City, LA.
Mr. Bonnee served in the United States Navy receiving an honorable discharge after his tour of service.
He leaves to mourn his son, Paul Bonnee, Jr., his daughters, Paula (Myron, Sr.) Wilson, Bridget (Gerald) Joseph, Donna (Michael) Broussard and devoted adopted daughter, caretaker, Lisa Jordan and his devoted friend, Jacqueline Davis. Paul had eight grandchildren, Myron Wilson, Jr., Brian Wilson, Christopher Broussard, Trey Broussard, Kayla Broussard, Elissa Joseph, Simone Joseph, Malia Bonnee, and five great grandchildren, Isaiah, Halo, Jai, Cairo, and Josiah, three sisters, Virgie Richards, Ramona Luke, and Gloria Williams and a host of relatives and friends.
Paul was preceded in death by his wife, Margaret, his father and mother, Anthony, Sr. and Virgie Bonnee, his brothers, Emmanuel and Anthony, Jr. and sisters Lucia Tircuit and Joyce Da Silva.