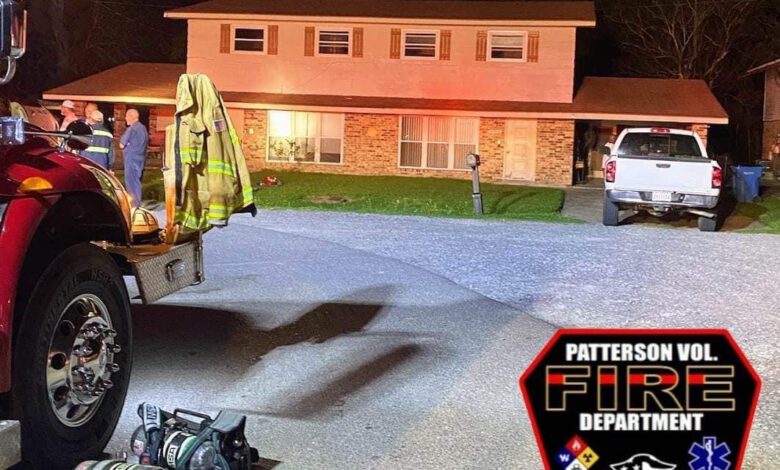 On Wednesday evening at approximately 5:30 pm, the Patterson Volunteer Fire Department was dispatched to Wedell Street in reference to smoke emitting from an apartment. While units were enroute, St. Mary Communications 911 stated they received more calls stating there was an active fire inside the apartment.
Within five minutes, the first Patterson fire engine arrived on scene and located a two- story duplex with moderate smoke coming from the rear of the structure. PVFD deployed two hose lines to the apartment. After approximately 15 minutes on scene, PVFD requested Bayou Vista Volunteer Department for manpower.
After approximately 35 minutes from initial dispatch time, the fire was deemed under control. Both apartments sustained moderate damage. No injuries were reported and the cause has not been released.
Patterson Volunteer Fire Department responded with 15 members and multiple members from Bayou Vista Vol. Fire Department.
Patterson Volunteer Fire Department thanked Patterson Police Department, Acadian Ambulance Services, Bayou Vista Volunteer Fire Department and St. Mary 911 communications for their assistance with the call.