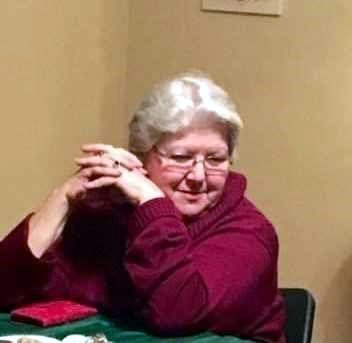 Nedra Blanchard Detiveaux, 62, a native of Houma and a resident of Morgan City, passed away on Wednesday, December 8, 2021.
Nedra is survived by two sons, Steven Detiveaux, Jr. and wife Valerie, and Christopher Detiveaux and wife Carrie; one daughter, Kimberly Hughes and fiance' Joy Holloway; six grandchildren, Brandon, Austin, Gage, Mason, Jada and Taylor; three great-grandchildren, Zane, Bentlee and Karsyn; one sister, Charlene Boquet; one nephew, Matthew Boquet; and two godchildren, Daniel Crochet, and Kyle Boquet.
Nedra enjoyed spending time with her family, going to the beach, cooking, and books.
Her most enjoyable pastime was spending time with her grandchildren and great-grandchildren, whom were the light of her life.
Nedra is preceded in death by her parents, Milton and Esther Price Blanchard; and one brother, Darry Blanchard.
Visitation will be held on Thursday, December 16, 2021, from 5pm – 9pm at Hargrave Funeral Home, Morgan City, LA.; with services at 7pm, in the Hargrave Funeral Home Chapel.