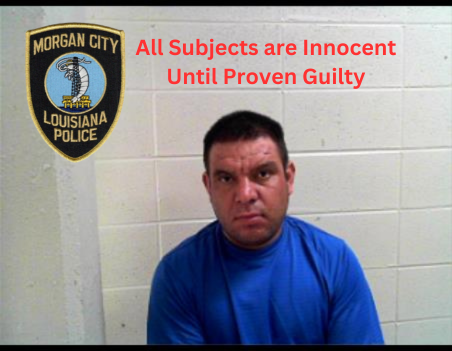 Investigators with the Morgan City Police Department Detectives Division began an investigation on Friday, June 2, 2023, regarding a report of a rape.
31-year-old Marvin Naun Soto-Suazo, a resident of Roderick Street in Morgan City, was identified as a suspect in the investigation.  He allegedly had forcible sexual relations with the victim and held them in the residence. Arrest warrants were prepared for Soto-Suazo's arrest related to the investigation.
On Wednesday, June 7, Soto-Suazo was located and arrested in the area of Allison Street. He was charged with First Degree Rape and False Imprisonment and was transported to the Morgan City Jail where he now awaits court proceedings. Bail was set at $1,005,000.00.