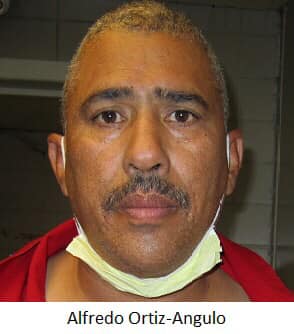 Sheriff Tim Soignet said that on Friday, November 19, 2021, Terrebonne Parish deputies responded to a call in reference to a sexual battery complaint. The teenage victim was interviewed and deputies were provided with the details of the allegations.
​Once the details of the investigation were established a TPSO detective was assigned to continue with the investigation. The victim again provided the same details of the incident that was originally reported to the deputy that responded to the initial call.
The suspect in this case was identified as Alfredo Ortiz-Angulo who is an acquaintance of the victim's family. He was visiting with the family when this incident occurred.
​After further investigation contact was made with the suspect and he agreed to meet detectives at the Sheriff's Office for an interview. During the interview the suspect was questioned regarding the allegations made against him and he admitted it. The statement that the suspect provided was consistent to the information provided by the victim.
​Alfredo Ortiz-Angulo, age 50, 325 Mobile Camp Rd. Morgan City, La. was arrested for Sexual battery and booked into the Terrebonne Parish Jail. He remains in jail on a $75,000.00 bond.