iSpeech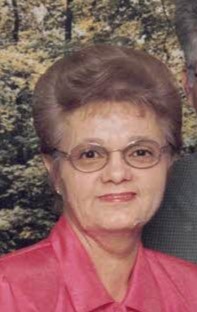 Katherine "Kathy" Lacoste Oubre, 73, a resident of Morgan City, passed away peacefully, Sunday, June 26, 2022 at Audubon Health and Rehabilitation in Thibodaux.
Kathy was born August 10, 1948, the daughter of Joseph Lacoste and Florence "Teelee" Rulf Lacoste.
Kathy retired from the Bayou L'Ourse Primary School as a teacher's aide. She took great pride in her job and was blessed to make some wonderful, long-lasting friendships along the way. Kathy enjoyed cooking, baking, and playing Pokeno with her friends. Her grandchildren meant the world to her.
Kathy will be sadly missed and lovingly remembered by her husband of 40 years, Woodrow P. Oubre Jr. of Morgan City; two daughters, Sheila Oubre (Theresa Brignac) of Paulina, LA and Dawn Hebert (Eric) of Prairieville, LA; two sons, Darron Oubre (Stacey) of Port Allen, LA and Shane Oubre (Melanie Tabor) of Seattle WA; brother, Carl Lacoste (Jan); seven grandchildren, Ashton Leger (Brianna), Jacob Oubre, Samantha Stevens (Joe), Jordan Oubre (Brandi), Mason Oubre (Kaitlyn), Finley Hebert, Liam Hebert; five great-grandchildren, Freya Leger, Nathanial Stevens, Ryder Oubre, Aurora Oubre, and Andromeda Stevens.
Kathy was preceded in death by her father, Joseph Lacoste.
A Mass of Christian burial will be held at 11:00 a.m., Thursday, June 30, 2022 at Holy Cross Catholic Church with Father Francis Kayaye. Visitation will be held Thursday, June 30, 2022 from 9:00 a.m. until the time of Mass. After Mass, Kathy will be laid to rest in the Morgan City Cemetery Mausoleum.