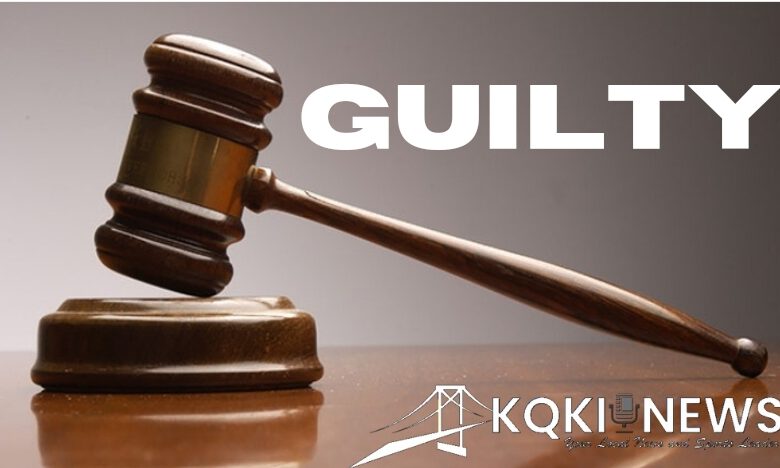 New Iberia, March 17, 2022:  16th Judicial District Attorney Bo Duhé has announced on March 16, 2022, a jury unanimously found Hilton Maturin guilty of felony driving while intoxicated—2nd offense.
Maturin's conviction stems from an incident on January 5, 2021.  On that date, the New Iberia Police responded to a single vehicle crash on Admiral Doyle.  After unsuccessfully attempting to flee the scene in his severely damaged vehicle, the driver fled the scene on foot.
Officers located Maturin near the scene of the crash, and he admitted that he was driving the vehicle.  Maturin also admitted that he smoked synthetic marijuana.  Not only was synthetic marijuana found on Maturin's person, but a substantial amount was found in Maturin's vehicle.
Maturin performed poorly on Standardized Field Sobriety Tests (SFSTs) and a subsequent blood test was positive for THC metabolites and a sleeping pill.
In 2002, Maturin was convicted of vehicular homicide.  Witnesses to that offense said that Maturin was driving erratically at twice the speed limit when he struck and killed a pedestrian.  According to their statements, Maturin made no attempt to stop but instead fled the scene.  Subsequent testing showed that Maturin had a BAC of 0.19.  Maturin was sentenced to eighteen years at hard labor, with one year to be served without benefit of probation, parole, or suspension of sentence.  Maturin is on parole for that offense until 2029.
Because Maturin has a prior conviction for vehicular homicide, his driving while intoxicated—second offense conviction is a felony.  Maturin's potential sentencing range is imprisonment with or without hard labor for not less than one year and not more than five years and a fine of two thousand dollars.  At least six months of Maturin's sentence must be served without benefit of probation, parole, or suspension of sentence.
Sentencing is set before the Honorable Suzanne de Mahy on  May 31, 2022 at 9:00 a.m.
Assistant District Attorney Ashley Hammons prosecuted the case with assistance from Alister Charrier and Cynthia Spadoni.  The case was investigated by the New Iberia Police Department and scientific analysis performed by the Acadiana Criminalistics Laboratory and the Louisiana State Police Crime Lab.