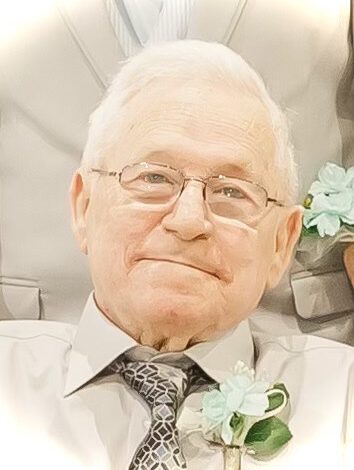 Harry Joseph Hebert, 80, a resident of Patterson, passed away peacefully, May 17, 2023 at Ochsner American Legion in Jennings.
Harry was born October 18, 1942, the son of Wilson and LeliaHebert.
Harry enjoyed cooking jambalaya for his family and spending time with them, especially his grandchildren and great-grandchildren. He also loved music and dancing, and the companionship of his dog, Sebastian.
He will be sadly missed and lovingly remembered by his wife of 51 years, Betty Vaughn Hebert; three children, Chet Hebert and wife Trish, Corey Hebert and wife Felicia, and Stormi Hebert Klutts and husband Paul; five grandchildren, Alyssa Sampey(Brandon), Cassie Sieta, Auston Hebert, Payton Klutts, Parker Klutts; four great-grandchildren, Aiden Sampey, MiunaSampey, Raelyn Sieta, and Remi Sampey.
Harry was preceded in death by his parents, Wilson and LeliaHebert; mother and father-in-law, Enola Vaughn and Roy Vaughn; grandmother, Alice Berthelot.
Funeral services will be held at 1:00 p.m., Friday, May 19, 2023at Twin City Funeral Home with Father Joe officiating. Visitation will be held Friday, May 19, 2023, at Twin City Funeral Home from 10:00 a.m. until the time of services. After services, Harry will be laid to rest in the Morgan City Cemetery Mausoleum.