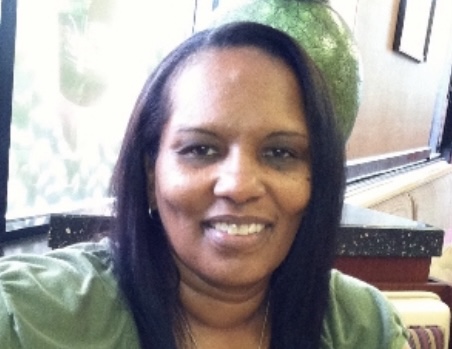 Gail Marie Sears Sanders, 63, a resident of Patterson, LA and a native of Morgan City, LA, passed away peacefully on Wednesday January 19, 2022 at 4:27 AM at Our Lady of Lourdes Medical Center Lafayette.
Visitation will be observed on Saturday, January 29, 2022 at the Siracusaville Recreation Center in Morgan City (Siracusa Area), LA from 11:00 AM until funeral services at 1:00 PM. (All visitors are asked to adhere to the CDC/local regulations by wearing masks and practicing social distancing). Burial will follow funeral services in the Morgan City Cemetery in Morgan City, LA. Services will be accessible by viewing the Jones Funeral Home, Inc. Facebook Page at 1:00 P.M.
Memories of Gail will forever remain in the hearts of her children, Eric R. Thomas of New Orleans, LA, Isha D. Thomas of Lafayette, LA, Ariel Y. Sanders and Bliss A. Sanders both of Patterson LA; mother, Pastor Evelyn Sears of Patterson, LA; eight grandchildren, Tari Thomas, Miguel Hamilton, Dashawn Thomas, Braylon Thomas, Ashona Mathews, Paige Thomas, Kenlie Turner, and Kohan Turner; siblings, Casey L. Sears and Michael K. Sears; three nieces, one nephew; godchildren, Stella Taylor-Monroe, Domita Jones Demouchet, Tianne Moore, Robert Morrison, Jr., Derrick Morrison, Jeconiah Sears, Megan Green, Thaddeus Escort, Jr., Eric Harvey, and Mikelon Sears a host of other relatives and friends.
Gail was preceded in death by her father, Pastor James A. Sears, Jr.; a brother, James A. Sears, III; nieces, Barbara Jean Sears Wilson and Jacqueline Sears Wolfe: nephew, Racey Sears and her maternal grandparents, James B. Morrison and Mary Delucky Morrison and paternal grandparents, James A. Sears, Sr. and Mariah B. Sears.
Arrangements entrusted to Jones Funeral Home of Morgan City/Franklin/Jeanerette and Houma.  please visit; www.jones-funeral-home.com to send condolences to family.