Local News
Franklin Man Charged with Indecent Behavior with Juveniles and Possession of Pornography involving Juveniles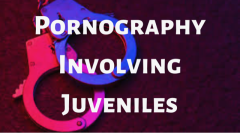 According to Franklin Police Chief Morris Beverly, a Franklin man has been arrested and charged with sex crimes against juveniles. Derrick Batiste, 20, of Cayce St. in Franklin was arrested on December 14, 2022, at 6:09 PM, on the charges of indecent behavior with juveniles, computer aided solicitation of a minor, resisting an officer, and attempted possession of pornography involving juveniles.
Batiste was additionally arrested on a warrant for 16th Judicial District Court for failure to appear on the charge of simple criminal damage to property.
Batiste was booked, processed, and held with no bond set at the time of press release.