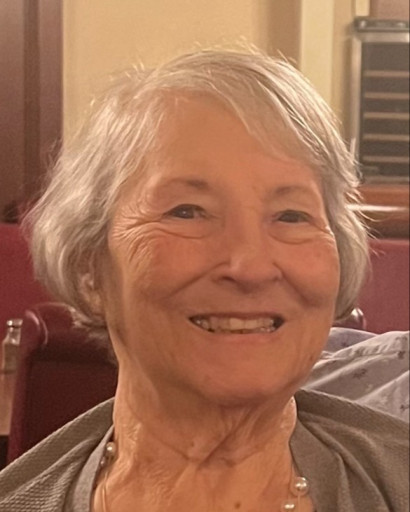 Frances "Annie" Lipari Russo, 82, a resident of Berwick, passed away peacefully, Monday, September 18, 2023, at her home, surrounded by her loving family.
Annie was born March 11, 1941, in Patterson, the daughter of Virginia Governale Lipari and Luke Lipari.
Annie was a selfless, caring, and loving wife, mother, daughter, sister and grandmother.   She not only raised her own children but also cared for many children who knew her as Miss Annie and some even referred to her as Maw Maw Annie.   Many years of her life were devoted to nurturing and caring for young children in her home.  Her loving disposition had an impact on all of the children under her care.  Coming from a large Italian family, Annie enjoyed the family traditions of making fig cookies for Christmas and for the Feast of St. Joseph. Her interests included reading books, playing cards and games and spending time with her family.
She will be sadly missed and lovingly remembered by her three children, Stephen Russo and wife Lisa, J.P. Russo, Gina Russo Wiley and husband Patrick; four grandchildren, Courtney Russo, Allison Russo, Cameron Wiley, Reid Wiley; seven siblings, Lucille Vining, Jenny Liner, Rose Bailey, Tony Lipari, Ronnie Lipari, Lana West, Mona Clausen.
Annie was preceded in death by her parents, Virginia, and Luke Lipari; husband, Frank Russo Jr.; his parents Frank and Una Russo Sr,: five siblings, Antonia Mire, Frank Lipari, Josephine Trahan, Leon Lipari, Luke Lipari.
Mass will be held at 10:30 a.m., Friday, September 22, 2023, at St. Stephen Catholic Church in Berwick with Father Istre officiating. Visitation will be held Friday, September 22, 2023, at St. Stephen Catholic Church in Berwick from 8:30 a.m. until the time of Mass. Annie will be laid to rest with her husband, Frank, in Berwick Cemetery Mausoleum at a later date.
Our family would like to extend our sincere thanks and gratitude for all the care that was given to our mother by the staff at Thibodaux Regional Cancer Center, Thibodaux Regional Ambulatory Care Unit, and Hope for Hospice.
In lieu of flowers, the family asks that you consider donating to the St. Stephen Restoring Fund 3217 Second Street Berwick, LA 70342 or Berwick Branch Library 3512 Fifth St. Berwick, LA 70342.