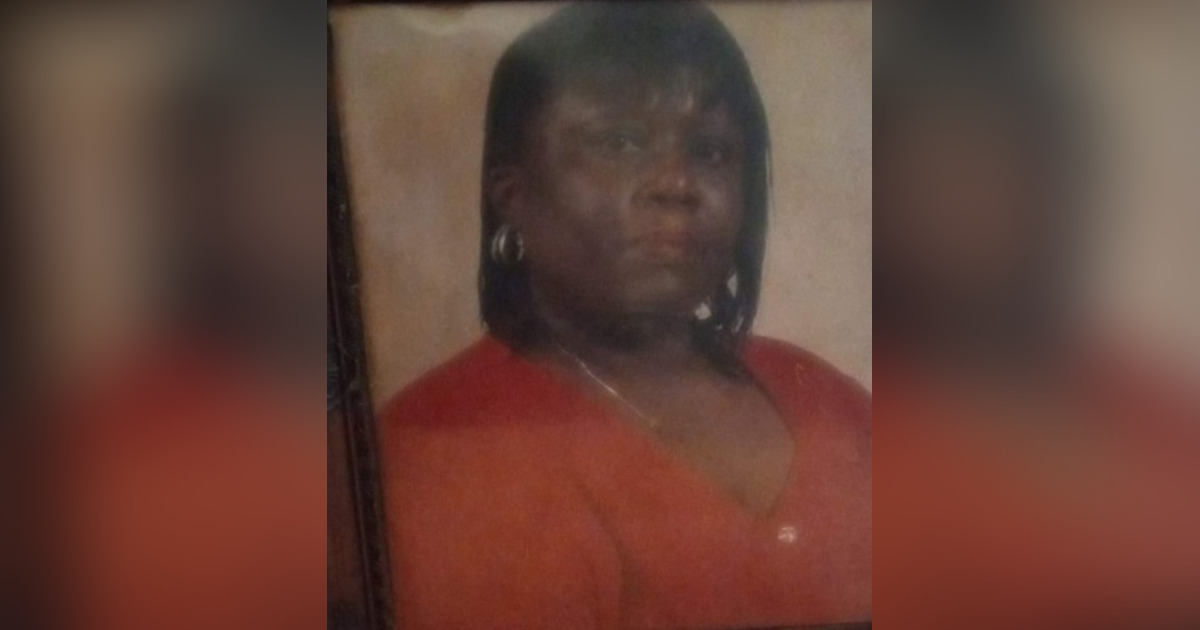 Ethel Mae Ferguson, age 69, transitioned on Friday, September 1, 2023 in Patterson, LA surrounded by her family. She was born on January 13, 1954 to the late Jackson Rudolph, Sr. and Cotney Green Rudolph in Franklin, LA.
Family, friends and parishioners of St. John Baptist Church are invited to attend the Visitation on Saturday, September 9, 2023 at St. John Baptist Church 877 Irish Bend Rd. Franklin, LA from 9:00am to 11:00am. Funeral Service will immediately follow at 11:00am. She will be laid to rest in the St. John Baptist Cemetery.
Ethel Mae is survived by her son, Derwin Ferguson; 3 sisters, Mary (Lloyd) Spain, Janice Rudolph, Virgie Rudolph; 6 grandchildren, DeAndrea, DeAvio, Daja, Destini, Devin and Adrian Ferguson; sister in law, Michelle Ferguson. She also leaves behind a host of nieces, nephews and other relatives and friends.
She is preceded in death by her parents, Jackson Rudolph, Sr. and Cotney Green Rudolph; grandparents, Joe and Emily Green; siblings, Barbara Rudolph, Carrie McClain, Jackson Rudolph, Jr. and Elaine Rudolph.
Her care has been entrusted to Jones Funeral Home-Franklin. To express words of comfort for the Rudolph and Ferguson families please visit www.jones-funeral-home.com