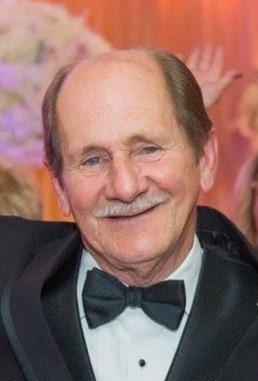 iSpeech
Donald Joseph Keller, 75, a resident of Morgan City, passed away peacefully, Monday, August 1, 2022, at his home, surrounded by his loving family.
Donald was born October 11, 1946, in Morgan City, the son of Henry Peter Keller Sr. and Doris LeBlanc Keller.
Donald was drafted into the Vietnam war and proudly served his country for two years. Donald was a handy man, who was always fiddling around with something. He was an avid football and baseball fan and loved LSU.
He will be sadly missed and lovingly remembered by his wife of 53 years, Deborah Gros Keller of Morgan City; one son, Robert Keller and wife Kimberly of Mobile, AL; two daughters, Jessica Feliciano and husband Juan of Morgan City, Christie Dragna and husband Lee of Morgan City; six grandchildren, Juan Feliciano and wife Letitia, Allie Hudson and husband Josh, Brendan Keller and wife Rebecca, Nicholas Feliciano, Cecily Feliciano, and Andrea Dragna; four great-grandchildren, Ava, Juan, Sophia, and Cooper; numerous nieces and nephews.
Donald was preceded in death by his parents, Henry and Doris Keller; brother, Henry "Cookie" Keller Jr.; sister-in-law, Kathleen Bercegeay; brothers-in-law, Charles Bercegeay, Michael Gros, and Donald Justilian.
Memorial services will be held at 1:00 p.m., Saturday, August 6, 2022 at Twin City Funeral Home. Visitation will be held Saturday, August 6, 2022, at Twin City Funeral Home from 10:00 a.m. until the time of services. After services, Donald will be laid to rest in the Morgan City Cemetery, where military rites will be rendered.