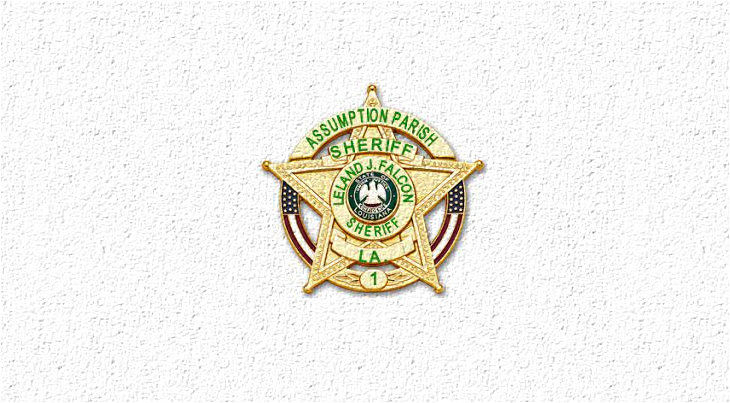 LABADIEVILLE – Assumption Parish Sheriff Leland Falcon reports the arrest of David M. Mire, 46, of 131 Velma Court, Bayou L'Ourse, LA, on traffic charges and a fugitive warrant arising out of a traffic stop on LA 398 on Sunday.
A uniformed patrol deputy observed a vehicle commit a traffic violation and initiated a stop of that vehicle. The deputy made contact with the driver, now identified as David M. Mire.
During the interview process, the deputy inquired with the Communications Division and was advised that David M. Mire was wanted on a fugitive warrant from St. Mary Parish.
David M. Mire was arrested and booked into the Assumption Parish Detention Center on charges of:
Failure to Dim Headlights
Driving Under Suspension
Expired Motor Vehicle Inspection Tag
Fugitive Warrant – St. Mary Parish – Non-Support
David M. Mire posted bond in Assumption Parish and released to St. Mary Parish to answer to charges in that jurisdiction.
---