Local News
Chitimacha Tribal Police Charge Two for Illegal Narcotics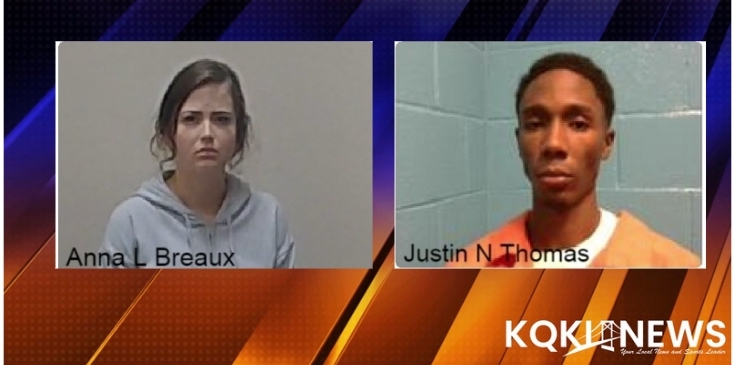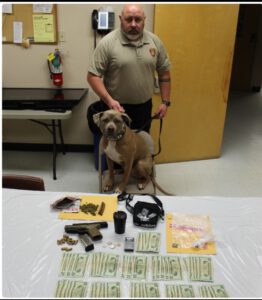 On April 12, 2022 Officers responded to a Tribal business in reference to illegal narcotics.
During the investigation K9 Dozer was deployed and a search warrant was obtained and the following items were located:
8.7 grams of marijuana
0.9 grams of crack cocaine
0.3 grams Schedule IV narcotics, clonazepam
Liquid THC
$1080 in US currency
Other items were also located conducive with the sale of illegal narcotics as well as one loaded 40 caliber handgun.
Justin N Thomas, 26 years of age, Country Village, Youngsville, was charged with possession of schedule I W/I/T/D (marijuana), possession of schedule I Marijuana (2 Counts), possession of schedule II W/I/T/D/ (Crack Cocaine), possession of schedule IV ( Clonazepam), possession of a firearm in the presence of a CDS, and transactions involving proceeds from drug offenses. Thomas was transported to St Mary Parish Law Enforcement Center.
Anna L Breaux, 23 years of age, Johnston Street, Lafayette, was charged with possession of Marijuana (2 counts). Breaux was released on a summons.
Chitimacha Tribal Police have an active and ongoing investigation on, further charges are possible. If you have information about this case or any other illegal narcotics activities; anonymous tips can be sent to reportit@chitimacha.gov or by calling 337-923-4964.