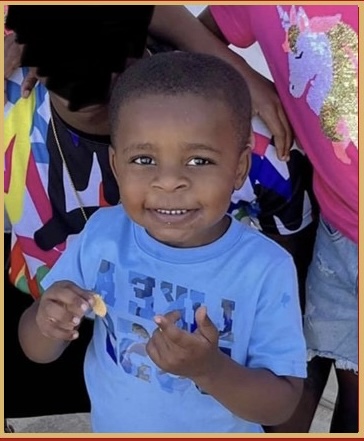 The Houma Police Department has announced the cause of death of a child whose body was found in a trash can on Tuesday evening.  After consulting with the Terrebonne Parish Coroner's Office, the police department said the cause of death of 2-year old Ezekiel Harris was found to be severe blunt trauma to the head with the official Coroner's report pending toxicology.
On Tuesday, July 12, at approximately 12:00 pm, Houma Police received a call in reference to the possible abduction of Harry that allegedly occurred near the 100 block of Mahler Street. During the investigation, Houma Police contacted the mother, 28-year old Maya Jones, who initially stated she was along Bayou Terrebonne with her 5 and 10-year old children, when a subject in a grey truck passed, grabbed the 2-year old and departed the area. Houma Police, through investigation immediately developed information that the mother's story was reportedly inaccurate.
​On Tuesday, shortly before 6:00 pm, Houma Police located Harry's remains in a trash can on the westside of Houma on Daspit Street.  Investigators said in a news conference on Wednesday that surveillance video showed that Jones and her live-in boyfriend, 37-year old Jermaine Robinson, walked through several Houma streets with Harry's body in a black duffle bag before disposing of his remains in the trash can.
Jones and Robinson were taken into custody and on the charges of 1st Degree Murder, Obstruction of Justice and other related charges