Obituaries
Timothy Lamar "Smooth/Big Tim" Lockett, Sr.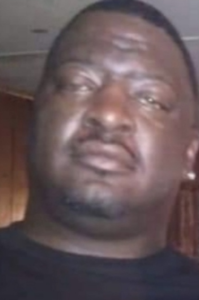 Timothy Lamar "Smooth/Big Tim" Lockett, Sr., 51, a native of Four Corners, LA and resident of Jeanerette, LA, passed away peacefully on Friday, April 2, 2021 at 9:25 PM in Lafayette, LA.
A public viewing will be conducted from 5:00 pm until 7:00 pm on Friday, April 9, 2021 at Jones Funeral Home 1101 Main Street Franklin, LA. (All visitors are asked to adhere to the CDC/local regulations by wearing masks and practicing social distancing). A private service will be held. Services will be accessible by viewing the Jones Funeral Home, Inc. Facebook Page at 1:00 P. M. on Saturday, April 10, 2021. Timothy Sr. will be laid to rest in the Macedonia Church Cemetery in Ashton, LA.
Memories of Timothy Sr., will forever remain in the hearts of his companion, Hollie Colbert of Jeanerette, LA; children, Timothy Lockett, Jr. of Los Angeles, CA and Ta'neice Lockett of Las Vegas, NV, Tamon Lockett of Baldwin, LA, Tyrrell Lockett, Ty'Yanna Lockett, Anya Colbert and Tray'vion Lockett all of Jeanerette, LA; one he helped to rear like one of his own, Shatira Colbert; father, Calvin Paul Lockett (Charlene) of Houston, TX; grandchildren, Zorie Lockett and Keilani Brutus, brothers. Kevin Lockett (Mameka) of New Iberia, LA, William Anthony Venable of Los Angeles CA, Anthony Taylor (Tereas) of San Antonio, TX, and Kevin Taylor (Monica) of Houston, TX: sisters, Aynjellia Venable of Los Angeles, CA, Linell Jolivette Lockett of New Iberia, LA, Tiffany Taylor Dickerson (Patrick), Patricia Taylor, Latasha Taylor, Crystal Taylor, and Yvonne Taylor all of Houston, TX; seven aunts, four uncles and a host of nieces, nephews, other relatives and friends.
Timothy Sr., was preceded in death by his mother, Mable Barabin Lockett; maternal grandparents, Lionel & Juanita Broussard Barabin and paternal grandparents, Conrell and Mercedes Batiste Lockett.
Jones Funeral Home of Morgan City/Franklin/Jeanerette/Houma in charge of arrangements. please visit; www.jones-funeral-home.com to send condolences to family
To send flowers to the family or plant a tree in memory of Timothy "Smooth/Big Tim" Lamar Lockett, Sr., please visit our floral store.