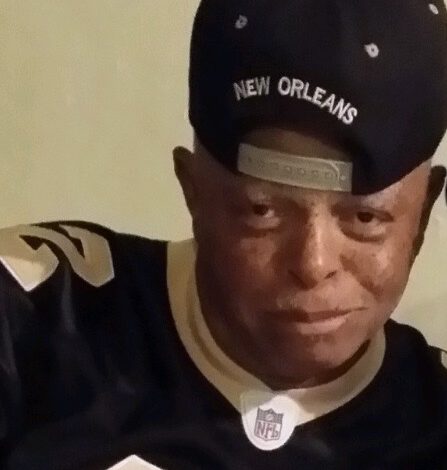 Rickie James Hayes, age 58, a native Gibson and resident of Morgan City, LA, passed away on Thursday, January 5, 2023 at Thibodaux Regional Medical Center at 9:21 PM.
Rickie James Hayes lived his life to the fullest and brought joy and laughter to those around him.  He was also a big Saints Football Fan.  Rickie was affectionately known as "Red" or "Ricky Red".
Visitation will be held on Saturday, January 28, 2023 at Jones Funeral Home Chapel, 715 Sixth St., Morgan City, LA., from 9:00 AM until funeral service at 11:00 AM.
Rickie leaves to cherish his memories; a daughter, Raquel Banks, a granddaughter,  brother, Vincent Hernando Hayes of Morgan City. LA; three sisters, Lisa R. Hayes of Beaumont, TX., Mrs. Jpseph (Wanda A. Hayes) Little of Gray, LA., and Norma J. Hayes of Morgan City, LA;  cousin/sister, Angelia Maria Clark, and a host of relatives and friends.
Rickie preceded in death by his parents,  a brother,  maternal grandparents,  six uncles, three aunts,  and a great nephew.
Arrangements entrusted to Jones Funeral Home of Morgan City/Franklin/Jeanerette and Houma.. please visit; www.jones-funeral-home.com to send condolences to family.