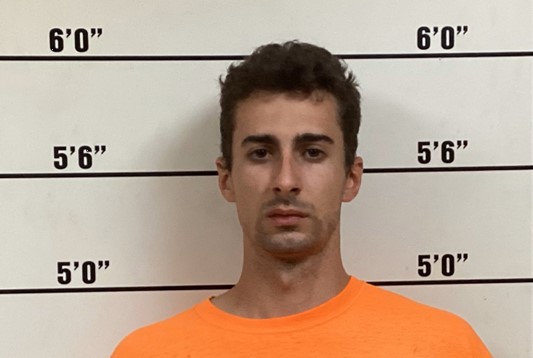 iSpeech
All persons arrested are presumed innocent until proven guilty in a court of law.
On Wednesday, July 20, 2022, at 7:35 pm, the Berwick Police Department received several calls of gunshots being heard in the Country Club Estates area. Shortly thereafter, another call was received from an individual in the 600 block of Tournament Boulevard explaining that he and another person had been shot at outside of his residence.
Officers and detectives responded to the scene near the intersection of Tournament Boulevard and Whitworth Street. Through investigation, the victims said they were sitting outside when a man stopped his truck in front of the house and allegedly fired numerous shots at them, before fleeing the scene. The victims identified the suspect as 27- year old Chase Martin of Highway 182 in Patterson.
Area law enforcement agencies were quickly notified to be on the lookout for Martin and the truck he was driving. Investigators located several pieces of evidence at the scene that linked Martin as the suspect in the shooting.
Although no injuries were reported in this incident, two vehicles and the residence sustained damage from the gunfire. A short time later, the St. Mary Parish Sheriff's Office located Martin traveling on Highway 182 in the Patterson area and detained him without incident. He was transported to the Berwick Police Department for questioning and admitted to shooting his gun in front of the victim's residence.
Investigators secured an arrest warrant for Martin and charged him with two counts of Attempted Second Degree Murder. He was booked into the Berwick Jail where he remains with no bond at this time.
This is an ongoing investigation and anyone with information regarding this matter is strongly encouraged to contact the Berwick Police Department at 985-384-7710.