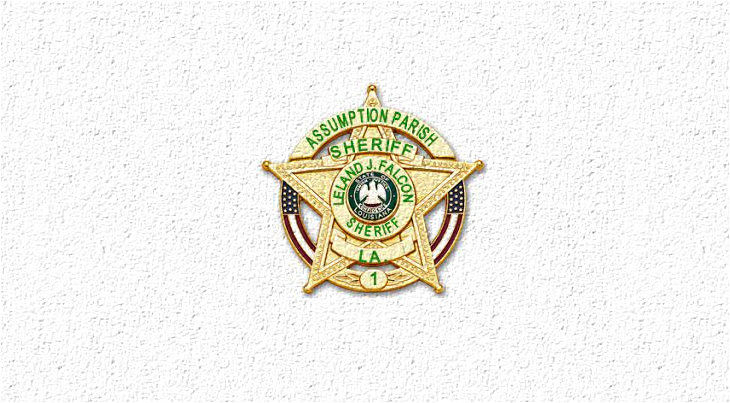 AMELIA – Assumption Parish Sheriff Leland Falcon reports the arrest of Colby Tyrese Nicholas, 22, of 1212 Carmen Street, Apartment 14, Patterson, LA, on multiple felony charges arising from a traffic stop in Amelia, LA early Sunday.
An I.C.E. assigned deputy observed a westbound vehicle on U.S. 90 commit a traffic violation and initiated a stop of the vehicle. At that time the suspect vehicle engaged the deputy in a pursuit situation into St. Mary Parish. At some point, the suspect fled on foot and was quickly apprehended. The suspect, now identified as Colby Tyrese Nicholas, was arrested.
The suspect vehicle was searched and during that process, a quantity of marijuana and firearms were seized.
It was determined that Colby Tyrese Nicholas was wanted on a fugitive warrant from the Morgan City Police Department.
Colby Tyrese Nicholas was booked into the Assumption Parish Detention Center on charges of:
Aggravated Flight from an Officer
Possession of a Firearm by a Convicted Felon
Possession of a Firearm by a Person Convicted of a Domestic Abuse Battery
Possession of Marijuana
Driver Must be Licensed
No License Plate
Resisting an Officer
Failure to Drive on Right Side of Highway
Fugitive – Morgan City Police Department
Colby Tyrese Nicholas remains incarcerated pending a bond hearing.