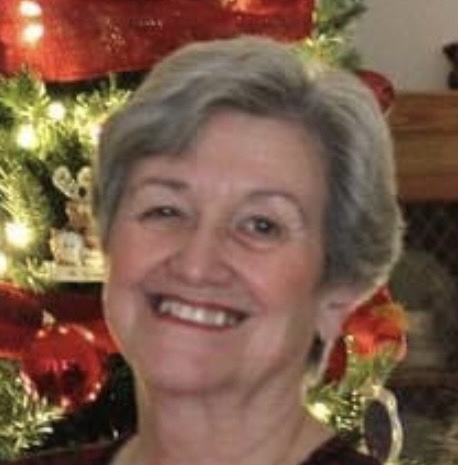 January 11, 1946 – November 8, 2021
Patsy Aucoin Vidos, affectionately known as Pat, passed away at the age of 75 in the evening hours of Monday, November 8, 2021, at Ochsner St. Mary in Morgan City.
Born on January 11, 1946 in Morgan City, Pat was the second of three children born to the union of Nelton and Edmay Aucoin and was a 50 year resident of Patterson. She was a loving and devoted wife, mother, and grandmother who lived for her faith and family and enjoyed watching her children and grandchildren in whatever activities they were involved in. Pat nurtured her faith as an active parishioner of St. Joseph Catholic Church in Patterson where she attended Mass faithfully and volunteered for many years on the Bereavement Committee and helped with the annual St. Joseph's Altar. She also volunteered as a Pink Lady at the former Teche Regional Medical Center and was a former member of the Mardi Gras Krewe of Galatea. Though she will be deeply missed, her family takes great comfort in knowing that she placed her faith in Christ and is now truly healed from the infirmities of this life.
Her memory will forever live in the hearts of her husband of 57 years, James B. Vidos; her daughters, Jennifer V. Taylor and her husband Alan and Stefanie V. Russo and her husband Joe; her grandchildren, Amanda Taylor, Rebecca Taylor, Kayla R. Quintal and her husband Nicholas, Kimberly R. Domingue and her husband Phillip, and Kelly Russo; her great granddaughter, Thomasin June Quintal; and her sister, Judy Steelman and her husband Gary.
She was preceded in death by her parents, Nelton E. Aucoin and Edmay Daigle Aucoin; and her brother, Jerry Patrick Aucoin.
Funeral services will be held Friday, November 12, 2021, at St. Joseph Catholic Church in Patterson during a 10:30 AM Mass of Christian Burial, with the recitation of the Holy Rosary being prayed at 10:00 AM. Following the Mass, she will be laid to rest in the mausoleum in St. Joseph Cemetery. Father Michael Russo will be the Celebrant for the Mass and conduct the services.
Family and friends may view the obituary online by visiting www.iberts.com and are encouraged to share their condolences, cherished memories, love, and support for the family.
Arrangements have been entrusted to Ibert's Mortuary, Inc., 1111 Lia Street, Patterson, LA 70392, (985) 395–7873.