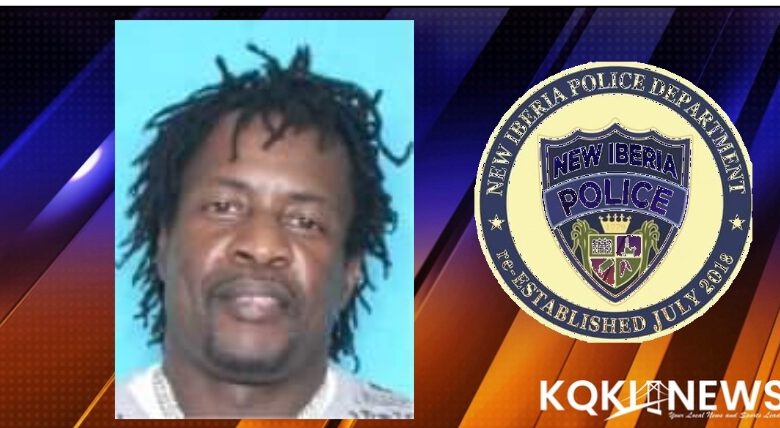 At approximately 2:45 p.m. on June 14, 2022, officers with the New Iberia Police Department responded to a burglary in progress in the 1700 block of Julia Street.
Upon arrival, officers discovered evidence of forced entry and found the suspect was still inside of the residence.
Officers, along with a K-9 unit, quickly surrounded the residence and began giving commands for the suspect to exit the
residence. After approximately five minutes, the suspect surrendered and was taken into custody. The suspect was transported to the patrol center. The suspect identified himself as Cory Johnson. While being processed, the suspect requested to speak with a detective regarding a homicide that occurred Friday, June 10, 2022, in Lafayette where a female was murdered. Detectives contacted Lafayette Police Department and learned arrest warrants had been obtained on Jason Provost, Sr. for the charge of Second – Degree Murder.
After further investigation, it was learned the suspect had provided a false name and was positively identified as Provost. Provost admitted to providing a false name.
Provost was booked into the Iberia Parish Jail on the following charges:
Unauthorized Entry of an Inhabited Dwelling
Resisting an Officer by Providing False Identification
Warrant for Second – Degree Murder (Lafayette Police Department)
Probation and Parole Warrant
Chief Todd D'Albor commends these officers of the New Iberia Police Department for their quick response and quick thinking. Because of these officers' actions, organization, and knowledge, a violent suspect was contained inside of a residence and quickly apprehended without incident. These officers then furthered their investigation to find the individual was providing a false name and discovered he was wanted for murder. Officers like these make our organization successful.