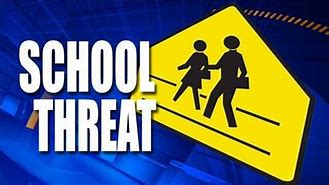 https://www.ispeech.org
A 16-year-old juvenile male of Patterson has been arrested for criminal mischief in connection with an alleged threat at Patterson High School.
The St. Mary Parish Sheriff's Office School Resource Officers said that Patterson High School was put on a cautionary status at approximately 11 am on Tuesday, September 20, due to a potential threat being made by a juvenile.
SROs investigated the incident in conjunction with the administration of Patterson High School in order to ensure the safety of students and teachers and to substantiate that no student was armed.
As a result of the investigation, a juvenile male was identified and arrested on the charge of criminal mischief.
St. Mary Parish School Superintendent Dr. Teresa Bagwell said, "
Patterson High School administrators in partnership with School Resource Officers
responded to a report of a potential threat this morning. Students were placed on
cautionary status while an investigation into the allegations was conducted. The
investigation process was supported by a heavy presence of officers from the St. Mary
Parish Sheriff's Office.
The investigation resulted in a determination that while the potential threat was
unsubstantiated, a student had in fact falsely reported information to school staff.
Parents and the public can be assured that all messages of a threatening nature will
elicit a full investigation and appropriate discipline of any students involved. School and
district officials ask that parents speak to their children about the seriousness of such
comments and the need to report any information to school personnel.
The safety and security of students is of utmost importance and we deeply appreciate the help of students, parents and staff in this effort."