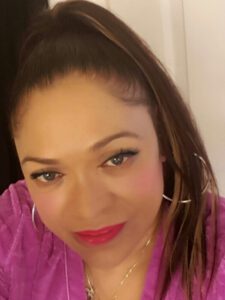 Jemenda Bede McClarty Collins, 65, a native of Franklin, LA and resident of Fresno, TX passed away peacefully on Thursday, July 21, 2022.
Visitation will be observed on Saturday, July 30, 2022 from 7:00 AM until 10:00 AM at St. Jules Catholic Church in Franklin, LA with rosary being recited at 9:30 AM. A Mass of Christian Burial will be celebrated at 10:00 AM. (All visitors are asked to adhere to the CDC local regulations by wearing masks and practicing social distancing.) Burial will follow mass services in the St. Jules Catholic Church Cemetery.
Jemenda Collins will forever live in the heart of Gerald, Sr.: her friend, her partner, her soulmate. She will be greatly missed by her children: Mrs. Darius (Desiree) Bradley and Gerald Collins, Jr. of Houston, Texas; eight grandchildren: two great grandchildren; four sisters: Mrs. Keith(Betty Johnson of Manhattan, New York; Jervaise Larry and Delilah McClarty of Lafayette, Louisiana; DeAngeria McClarty of Atlanta, Georgia; five brothers: Kenneth (Faye) McClarty and Dallas McClarty of Franklin, Louisiana; Richard J. III (Shirley) of Baker Louisiana; Gordon (Linda) McClarty of Reserve, Louisiana; John Anthony (Paula) of Wake Forest, North Carolina; three brothers-in-law and four sisters-in-law as well as a host of other family and friends.
She was preceded in death by her parents, her brother, a sister, and an infant sister.
ARRANGEMENTS ENTRUSTED TO JONES FUNERAL HOME. please visit; www.jones-funeral-home.com to send condolences to family.