Iberia Parish
Iberia Parish Sheriff's Office Routine Traffic Stop Yields 25 Pounds Of Marijuana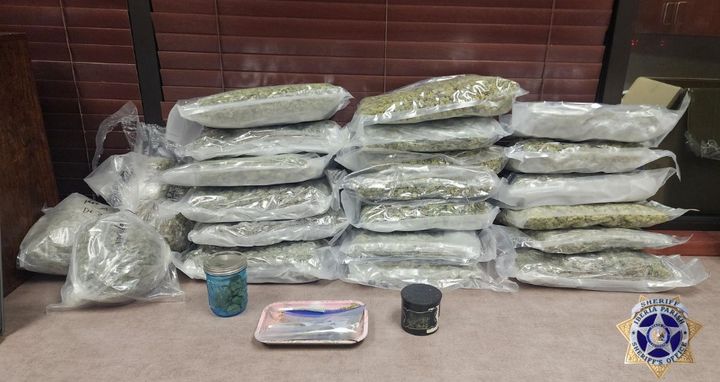 iSpeech.org
On Sunday, September 18, 2022, a traffic stop was initiated by an Iberia Parish Sheriff's Office Deputy Jacob Russo on LA Highway 88 for the violation of registration plate light requirement. During the stop, Deputy Russo detected a strong odor of marijuana emitting from the vehicle. The Deputy had probable cause to search the vehicle, the search yielded 25 pounds of marijuana, as well as multiple pipes and rolling papers.
The driver of the vehicle, Brian Mitchell (male, 26 years old) was arrested and booked into the Iberia Parish Jail on the following charges:
LA RS 40:966 Possession of Marijuana with Intent to Distribute
LA RS 40:1023C Prohibited Acts - Possession of Drug Paraphernalia
LA RS 32:304C Registration Plate Light Required
LA RS 32:411 No Driver's License in Possession
Bond has been set at $177,000.