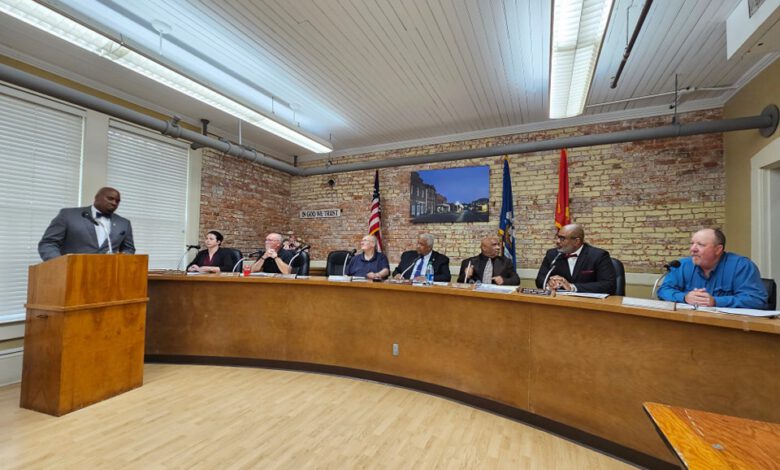 FRANKLIN, La. – After an extensive and exhausting selection process, Mayor Eugene Foulcard appointed Cedric Handy as the Franklin Police Department's Chief.
"We narrowed down candidates through countless interviews after an extensive civil service process, beginning with eleven internal and external candidates, six of whom ultimately took and passed the Chief of Police Examination," said Mayor Foulcard. Mr. Handy was ultimately chosen as the top contender to assume the position of Chief.
With more than 20 years of comprehensive law enforcement experience, Chief Cedric Handy is well-qualified. His career as a patrol officer quickly progressed to include more specialized law enforcement training as a former school resource officer, SWAT certified instructor, active shooter instructor, crisis and emergency planner, and narcotics detective. Both a bachelor's and a master's degree in criminal justice are held by Chief Handy.
Chief Handy will keep concentrating on efforts to grow the police force by bringing in post-certified officers. His main objective will be to reduce the risk of gun violence by collaborating closely with other law enforcement agencies and the neighborhood. In line with the administration's priorities, the department will continue to serve the community as a whole under his direction with a focus on community policing.