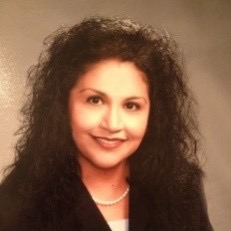 Franklin Foundation Hospital is pleased to announce Mary Riosas its new permanent Chief Nursing Officer.
Rios joined Franklin Foundation in January of 2022 as the Interim Chief Nursing Officer. As the Interim CNO, Rios implemented the Kurin device, estimated to save $68,000 for the year and prevent blood contamination cultures, and has also implemented team gatherings and new reporting measures to encourage leadership and improve the culture at the organization. Prior to joining Franklin Foundation, Rios served over 20 years in management experience and skilled leadershipin several other organizations around the world! She is affiliated with and has received several outstanding healthcare honors,including being named to the "Professional Women's Advisory Board," and is recognized in the National Association of Hispanic Nurses and America's Registry of Outstanding Professionals.
Rios completed her Associate's Degree in Nursing from Houston Community College in 1995 and received her Bachelor of Science in Nursing from the University of Phoenix in 2008. She also recently earned her Master's in Healthcare Administration in February 2022.
"My highest priorities in this role are to be a steward of our service district's resources and a champion for the culture of this facility," Rios said. "We have a really strong team here, and we're out to prove that world-class care can be delivered at a Critical Access Hospital."
Rios added, "The people of Hospital Service District #1 deserve the absolute best care, and I am committed to Franklin Foundation's promise to deliver that. I am honored to be able to turn our mission, 'meeting the needs and exceeding the expectations of our patients,' into reality."
Franklin Foundation's CEO, Stephanie Guidry, said, "Maryjoined us earlier this year, and it became clear almost immediately that we should expand her role. She has a wealth ofleadership and healthcare executive experience and has already begun making an impact here."
You can reach out directly to Franklin Foundation Hospital with any questions at 337-907-6768. For any other information on Franklin Foundation Hospital, please visit our website at www.franklinfoundation.org.