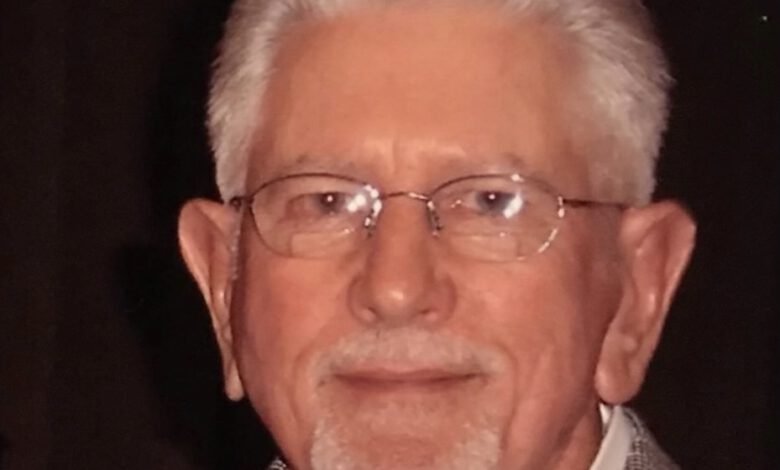 Eugene Joseph Falcon, 80, a native and resident of Morgan City, LA, passed away at home with the love of his life by his side, Audrey, on May 28, 2023.
Gene was born November 28, 1942, in Morgan City.
Gene's life is a tale of a marine who fell in love with a girl from Stephensville. He was a tough and hard worker; he had a meticulous eye for detail. Though in his early years, he was known for Gene's Gas Station, which many people still refer to him as, he served in the oil field as an inspector on projects for most of his career. He was an avid reader, a lifelong marine and car lover. Gene was a stickler for his yard, as well as keeping his cars spotless. He was a patriot, as well as a Catholic man.
Gene will forever be remembered by his wife of 58 years, Audrey Ann; one son, David Falcon; two daughters, Vickie Falcon Moresi (Jason) and Bridget Falcon-Villa (April); five grandchildren, Taylor Falcon-Alexander, Brock Bonvillain, Gabrielle Bonvillain, Jackson Falcon-Villa, and Hudson Falcon-Villa; four great-grandchildren, three sisters, three brothers; numerous in-laws, nieces, and nephews, will mourn his loss.
Gene was preceded in death by his parents, Irma and Sydney Aucoin; his in-laws, Victor and Audrey "Doot" Bailey; maternal and paternal grandparents; numerous aunts and uncles.
Relatives and friends are invited to attend visitation for Gene Saturday, June 3, 2023, at Twin City Funeral Home from 9:00 a.m. until 11:00 a.m.  A Mass of Christian Burial will be held at 11:30 a.m., Saturday, June 3, 2023, at Holy Cross Catholic Church with Father Mike Tran officiating. After Mass, Gene will be laid to rest in the Morgan City Cemetery Mausoleum, where military honors will be rendered.
Website: www.twincityfh.com​(985)384-7630     Fax: (985) 384-7696​  ​Email: twincity@teche.net