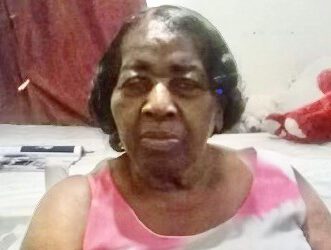 Edna Rideaux Gunner, 94, a resident of Franklin, LA and native of Eunice, LA, passed away peacefully on Thursday January 6, 2022 at 5:20 PM at Leonard Chabert Medical Center in Houma, LA.
Visitation will be observed on Saturday, January 22, 2022 from 9:00 AM until funeral services at 11:00 AM at Jones Funeral Home 1101 Main St. Franklin, LA 70538. (All visitors are asked to adhere to the CDC/local regulations by wearing masks and practicing social distancing). Burial will follow funeral services in the St. John Cemetery – Pecot Street in Franklin.
Memories of Edna will forever remain in the hearts of her children, Edna (Anthony) Edwards, Marjorie Gunner, and Mary Gunner, Oneal Gunner, Joseph Gunner and David Gunner all Franklin, LA; siblings, Martha Elair and Lester Rideaux; thirteen grandchildren, thirty great-grandchildren and a host of nieces, nephews, other relatives and friends.
Edna was preceded in death by her husband, John Gunner, Sr.; children, Martha Gunner and John Gunner, Jr.; siblings, Shirley Helen Rideaux, Agnes Richardson, Winnie Provost, Joseph Rideaux, Adam Rideaux and David Rideaux; aunts, Edolia Allen, Winnie Rideaux, Eva Comeaux, Edna Toussiant, and Mary Shilou and her uncle, William Rideaux.
Arrangements entrusted to Jones Funeral Home of Morgan City/Franklin/Houma and Jeanerette. please visit; www.jones-funeral-home.com to send condolences to family.