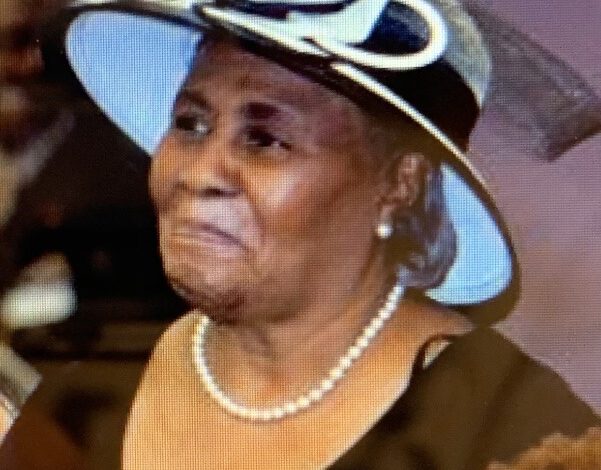 Betty Lou Robinson 86, a resident of Morgan City, LA., passed away on Thursday, February 9, 2023 at 8:20 AM at her residence.
Family and friends are invited to attend the funeral service on Friday, February 17, 2023 beginning at 11:00 am at Mt. Pilgrim Baptist Church, 113 Federal Avenue Morgan City, LA. Reverend Ronald McCoy will be officiating. Burial will be in the Morgan City Mansoleum.
Betty Lou Robinson leaves her loving husband Clarence Robinson Sr. of 65 years of Morgan City, LA.,
Betty leaves to cherish in her memory, her children Jowanda Tillman of Morgan City; Mrs. Famous (Venita) Henderson of Gretna, La.; Sanford Robinson (companion Tammy) of Patterson, La.; Mrs. Carl (Suzzette) Allen of Patterson, La, and Clarence Robinson Jr (Carmen) of Berwick, La., Siblings, Donna Jones of Harvey, LA., Leroy Ross Jr., of Alexandra, LA., Cynthia Dardar of Lafayette, LA., Joseph Ross of Patterson, LA., , and Mamie Johnson of Mt. Pleasant, Mich., 13 grandchildren, 10 great-grandchildren and a host of other relatives and friends.
With special friends Celie Bartley, Jacqueline Brown, Delores Hoskins, Evelyn Bogan and Yvonne Wilson.
She was preceded in death by her parents, sister,  and son.
Arrangements entrusted to Jones Funeral Home of Morgan City/Franklin/Jeanerette and Houma.  please visit; www.jones-funeral-home.com to send condolences to family.