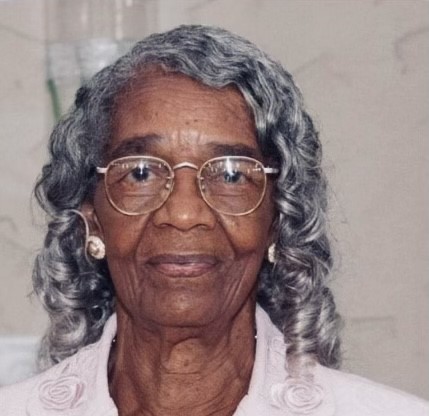 Bessie May McKinley Butler 92, a native and resident of Patterson, LA, passed away on Friday, January 6, 2023 at her residence at 8:41 AM.
Visitation will be held on Saturday, January 14, 2023 at Mt. Pilgrim Baptist Church, 113 Federal Ave., Morgan City, LA., from 10:00 AM until funeral service at 1:00 PM. Burial in the New Salem B. C. Cemetery in Patterson, LA.
Bessie leaves to cherish her memories; two sons, David McCoy, Sr., of Franklin, LA., and Charles Ray McKinley of Patterson, LA., four daughters, Sedonia Ina of Dallas, TX, Jannie Louise Craft and LaVerne Singleton both of Patterson, LA., and Sandra Robinson of Franklin, La; godchildren, (15) grandchildren, 32 great grandchildren, 18 great great grandchildren and a host of relatives and friend.
Preceded in death by her parents; her husband, a sister, a brother, aunts, uncles, many cousins; grandparents.
Arrangements entrusted to Jones Funeral Home of Morgan City/Franklin/Jeanerette and Houma. please visit; www.jones-funeral-home.com to send condolences to family.