Local News
Berwick Police Department Conducts a Seatbelt Checkpoint During Click-It or Ticket Campaign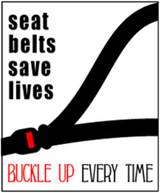 On Thursday May 26th, Berwick Police Department conducted a Seat Belt Checkpoint as part of the Click-It or Ticket campaign.  The checkpoint was conducted on Sixth St. in Berwick-by-Berwick officers.  Over the span of 4 hours, 471 cars were screened with 22 citations being issued with a total of 27 traffic violations.
19 Seat Belt violations,
2 Child Restraint violations,
1  no driver's license,
2 suspended driver's license,
1 insurance violation
2 window tint violations
Berwick Police would like to remind  motorist of the importance of wearing your seat belt all of time. More checkpoints are planned and also officers will be out working saturation patrols  to assure the safety of our roadways.