Local News
Arrest Made In High Speed Chase in Morgan City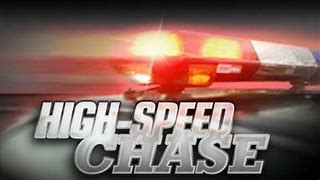 Morgan City Police has identified the driver in a high speed chase that occurred yesterday in Morgan City. Jarvis Granger age 34 of Joseph St. in Morgan City was arrested at 8:27 PM.
On April 5, 2021, a patrol officer in the area of Apple St. saw a vehicle nearly strike another vehicle.  The officer attempted to stop the driver of the vehicle when that driver began to flee from the officer.  During the pursuit, the diver later identified as Jarvis Granger fled at a high rate of speed and ran off the roadway into a yard.  Granger at one point stopped as the passenger attempted to exit the vehicle.
After the passenger exited the vehicle he fled on foot at which the driver put the vehicle in reverse and rammed into the police unit.  Granger then fled again before losing control of the vehicle at Second St. and Onstead St. striking a shed.
Granger then attempted to flee on foot but was caught.  Granger was placed under arrest and located Marijuana and Synthetic Marijuana.  Granger was placed under arrest and officers are attempting to identify the passenger.
Granger was arrested on the following charges:
Careless Operation
No Turn Signals
Aggravated Flight from an Officer
Aggravated Criminal Damage to Property
No Drivers License
Resisting an Officer
Disturbing the Peace
Possession of Marijuana 3 rd
Possession of Synthetic Marijuana 2 ed