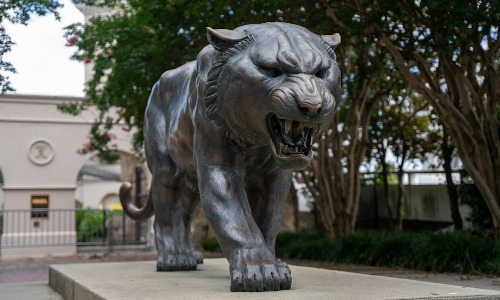 (The Center Square) — Louisiana State University accidentally overpaid head football coach Brian Kelly by more than $1 million in fiscal year 2022, according to the Louisiana Legislative Auditor.
LLA Mike Waguespack published a report on Monday that examined finances for LSU's athletic department to ensure compliance with National Collegiate Athletic Association bylaws.
"We examined the contracts for the two highest paid support/administrative personnel and a random sample of one support staff/administrative personnel and all head coaches from football and men's and women's basketball," auditors wrote.
What they found was $6.6 million in severance payments that were incorrectly included as coaching salaries, benefits and bonuses paid by the university and related entities. That issue was corrected.
"We also found the current head football coach was overpaid $1,001,368 in supplemental payments in fiscal year 2022," the report read.
The overpayments stem from agreements between the coach and LSU that initially made supplemental payments to the coach directly between his hire in November 2021 and April 2022, when the coach's contract was reworked to send the supplemental payments to his LLC.
"In May 2022, LSU began making supplemental payments to the coach's LLC. However, LSU also erroneously continued to make supplemental payments to the coach directly, thereby resulting in monthly double payments until LSU management detected it in November 2022," auditors wrote. "LSU management and the head football coach have enacted an adjusted payment schedule so the amount of overpayment will be recouped by the conclusion of fiscal year 2023."
Auditors also found a variance of $139.8 million related to university debt in LSU's NCAA Financial Report, which "was due to the University not including the Tiger Athletic Foundation debt in the report." That issue has since been corrected.
Kelly was hired in 2021 with a $95 million, 10-year contract, which was the largest public-school college football contract in history at the time. Kelly was paid $9 million for the first year, $9.2 million for the two following years, and at least $9.4 million for the remainder.
Kelly is expected to make $10 million in his final year. For bonuses, Kelly qualifies for an extra $500,000 when LSU qualifies for bowl games or wins a national championship, according to media reports.