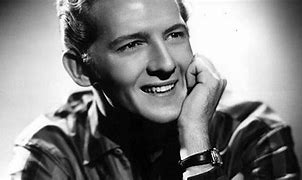 iSpeech.org
KQKI is sad to announce the death of Jerry Lee Lewis. According to Tase of Country, Lewis passed away at his home in Mississippi early Friday morning.
Jerry Lee Lewis, the Country Music Hall of Fame's newest inductee, has died at age 87. The iconic rock 'n' roller and country star died on Friday morning (Oct. 28) at his home in Mississippi. He had been battling the flu, according to a post on his official Facebook page on Oct. 19, but his cause of death was not revealed.
A message from Lewis' official publicist confirmed the news and the date of his death.
Those in attendance during his Oct. 16 induction ceremony into the Country Music Hall of Fame knew that Lewis was ailing, as Hall CEO Kyle Young shared that the octogenarian had informed the Hall that very morning that doctors thought it would be too risky for him to travel to Nashville. So, instead, Lewis wrote a letter and asked Hank Williams Jr. to read it on his behalf. Kris Kristofferson accepted the medallion for him.
Nicknamed "The Killer," Lewis shot to fame in 1957, when his rockabilly song "Whole Lotta Shakin' Goin' On" became a crossover hit. The recording came after he covered Ray Price's "Crazy Arms" to moderate success. Within a year, hits including "Great Balls of Fire," "Breathless" and "High School Confidential" made him as important of a member of the famed Sun Studios sound as Elvis Presley, Johnny Cash and Carl Perkins (together known as the Million Dollar Quartet).